Crypto but simple course completed!
Exclusive offer: Get €10 FREE Bitcoin when you buy €100 or more of any cryptocurrency!
Claim offer
Terms and Conditions
Crypto but simple!
Rated the simplest platform by users
Fully EU-regulated for your peace of mind
Earn up to 13.5% on your crypto
Hard on us, Easy for you!
Build a portfolio
Don't take our word for it. Our customers rate us the simplest crypto platform they have ever used. You can buy, store and sell crypto all with your credit card.
Earn rewards the easy way
Start saving for your future from as little as €15 a week. If you had started buying €15 of Bitcoin every week five years ago, your total investment of €3,915 would be worth €15,336 today – that's a 291% ROI.
Earn up to 13.5% on your crypto
KriptoEarn gives your community members rewards on their crypto every week. We challenge you to find higher returns anywhere else.
Get started in minutes
Open and verify your account
Provide bank or credit card details
Buy, sell, and exchange crypto
Why Kriptomat?
Lower fees & no hidden costs
We pride ourselves on having the industry's lowest fees. We always tell you the exact results of every transaction before you commit.
Regulated for safety
We are fully licensed and regulated in the EU. In fact, we have more European licenses than any other crypto platform.
Pay by credit card or bank account
Whether you want the convenience of a credit card or the practicality of a bank transfer, we support all major EUR payment methods.
Offering the most wanted digital currencies
We listen to our users and have added all of the most requested cryptocurrencies, including Bitcoin, Ethereum, Tether, Cardano, XRP, Polkadot, Dogecoin, Shiba Inu, Litecoin, Polygon, Avalanche, Solana, Tron, Enjin, Uniswap, and hundreds more.
We speak your language
Learning crypto is difficult enough – why do it in another language? We speak over 20 languages: Greek, Slovak, German, Czech, Dutch, Slovenian, Croatian, Romanian, Italian, Bulgarian, Swedish, Hungarian, Lithuanian, Spanish, Polish, Portuguese…
Introduce us to your friends and you each get €10 of FREE Bitcoin.
Help us build the fastest-growing, simplest, safest crypto platform in Europe.
Invite a friend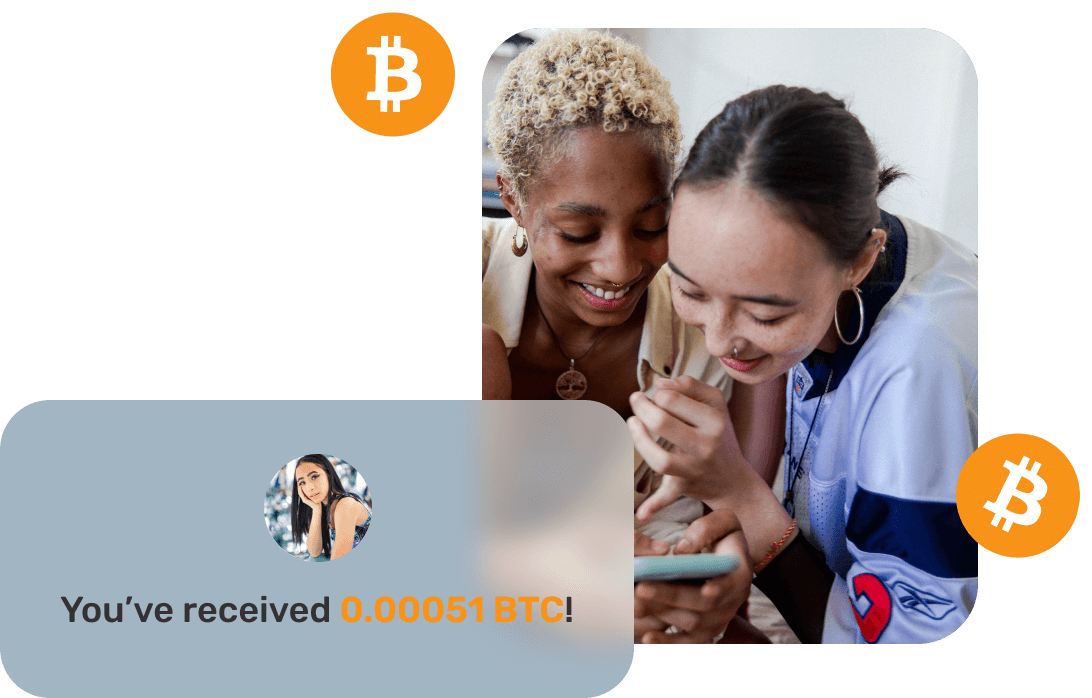 Web & mobile app
for crypto on the go
Access your crypto funds whenever you want to, wherever you are.