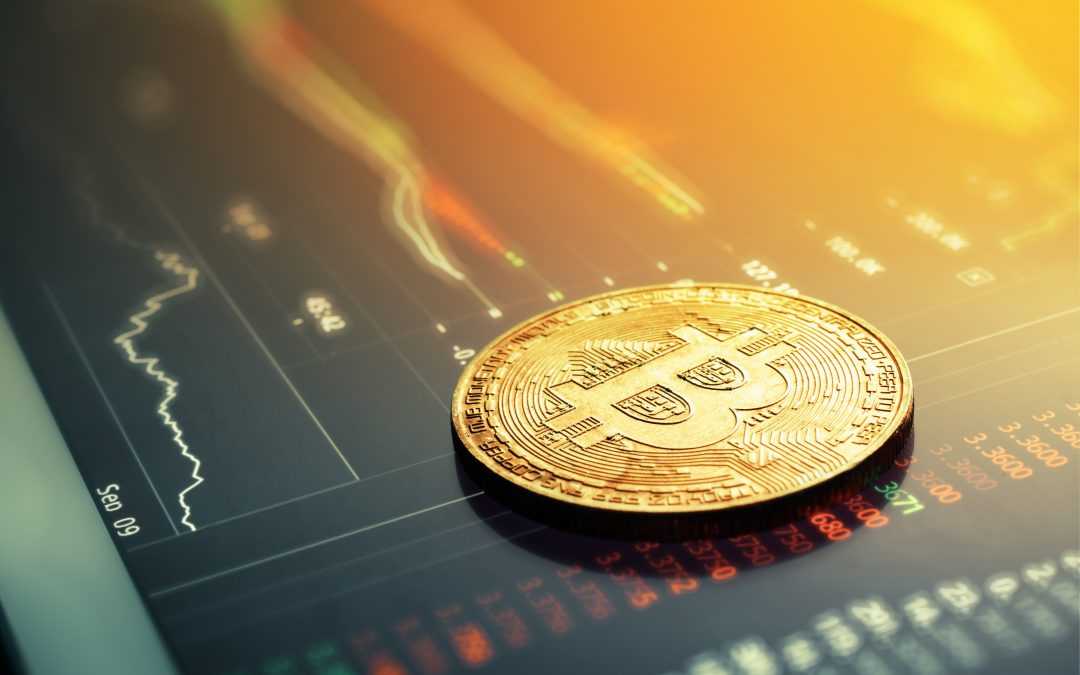 How to Buy Cryptocurrency and Keep It Secure
When it comes to buying and storing cryptocurrency — whether you're a crypto beginner or digital asset pro — this guide will give you a complete picture of your options.
3 Top Reasons People Are Buying Crypto Today
Today, more people are buying cryptocurrency than ever before.
And who can blame them?
As the 2010s drew to a close, it was bitcoin – not oil, gold or government bonds – that became the decade's best-performing asset, and many dozens of other digital currencies have ridden the crest of its wave.
There are three main reasons why you might consider accumulating cryptocurrency:
Low-Cost Transactions — Perhaps you are sick and tired of the existing monetary system and keen to transact with a fast, low-fee digital alternative; thousands of companies accept crypto (especially bitcoin) as a means of payment.
Investment Potential — Maybe you wish to speculate by buying now and selling at a higher price later on.
Other Financial Services — Or possibly you'd like to use cryptocurrency to interact with open finance protocols related to lending or savings, which cut out the middleman.
Let's examine some of the best options available for storing cryptocurrency. We'll also consider the best means of acquiring the cryptocurrency of your choice, using a variety of payment methods.
Let's get to it.
3 Methods For Buying Cryptocurrency
There are many ways to acquire crypto: you can use your credit card, make a bank transfer, or use a payment solution like Skrill or Neteller. Even PayPal has entered the crypto biz. Let's evaluate a few popular methods of buying bitcoin and other virtual currencies.
Here's our summary video on how to buy cryptocurrency:
Here are the top three funding options…
Funding Option 1: Credit or Debit Card
Most major crypto platforms have teamed up with payment processors to accept instant purchases using Visa or Mastercard (we're one of them). This is a major boon for the industry, as it enables everyday users to buy some bitcoin or ether using a system they're already familiar with.
It's also easy with Kriptomat: a matter of selecting your cryptocurrency and the amount you'd like to purchase, entering your card details, previewing the transaction and then clicking to confirm. Buying with a card is preferential to bank transfer due to the wait times associated with the latter, which can be anywhere between three and eight days for clearance.
On the other hand, buying crypto with a credit/debit card can entail both a charge from your card issuer and a service fee from whichever platform you're using. Entering your name, card number, expiration date and security code can also be a royal pain. What's more, some banks add an extra confirmation stage before approving the transaction.
Here's our video on buying crypto with your bank card:
Funding Option 2: SEPA Bank Transfer
The option to buy cryptocurrency using a SEPA bank transfer is undeniably appealing. After all, most people have a bank account but not everyone owns a credit card.
In most instances, buying bitcoin via SEPA is as simple as using a credit card. First you make a SEPA deposit to your Kriptomat account. (To do this, go to 'Euro,' select the deposit option and you'll be provided the details you'll need to make a SEPA deposit.) Once the deposit has been confirmed, your EUR balance will be credited and you can then make a purchase. Kriptomat applies a modest €1 fee for SEPA transfers.
There are, however, daily limits restricting how much you can spend on crypto. And while card payments are near instant, you'll have to wait at least a few business days for a SEPA payment to clear before you can purchase your desired crypto. At Kriptomat, we also accept Sofort transfers, which work in exactly the same way.
Here's our video on buying crypto via bank transfer:
Funding Option 3: Money Transfer Service
A raft of payment companies have announced support for cryptocurrency in recent years, a consequence of intense pressure from users and growing acceptance of digital assets.
Neteller, for example, lets users buy cryptocurrency using 28 fiat currencies with membership tiers determining daily limits, fees and processing speeds. Skrill also supports the conversion of 40 fiat currencies into digital cash, with 100+ deposit methods.
In 2020, following months of rumors, PayPal launched a new service enabling users to buy cryptocurrency and use it as a funding source for purchases at its 26 million global merchants. Only four assets will be supported initially: bitcoin, bitcoin cash, ethereum and litecoin.
Another popular transactional payment platform, especially in Latin America, is AstroPay. Users simply download a mobile app or buy an AstroPay card, top it up, and use it to pay for crypto. The good thing about AstroPay is that it doesn't charge any fees for transfers. The downside is that it's not as widely supported as the aforementioned options.
While AstroPay is popular throughout Latin America, citizens in many European countries favor Sofort, an online payment system that brings fast settlement to bank transfers. Essentially, customers use their own online banking data (BIC, bank code, name of bank) without giving the merchant personal information or card details. Because the seller receives a real-time transaction confirmation, you can receive your crypto without having to wait days for the funds to clear.
Kriptomat has included many of these types of providers into the Kriptomat application including Neteller, Skrill and Sofort. When you select one of these payment options with Kriptomat, you will be prompted to authenticate ownership of the respective account and then confirm the transaction. After the transaction between Skrill or Netelller has been authenticated, Kriptomat will instantly submit the purchase order.
Here's our video on how to buy cryptocurrency with other payment methods:
Other Ways To Buy Bitcoin
This list is not exhaustive: it's also possible to buy crypto using cash, and you don't need to know someone willing to sell either; peer-to-peer (P2P) services like LocalCryptos pair buyers and sellers every day. Crypto-fiat banking services like Revolut and Wirex also allow users to buy cryptocurrency, however you can't send crypto you purchase on Revolut outside of the platform (e.g. to an offline hardware wallet). Wirex, meanwhile, charges an account maintenance fee.
Once you've chosen how and where to buy crypto, you'll then need somewhere to keep it!
How To Store Your Cryptocurrency Safely
computer an smartphone with virtual bitcoin currency
Even when you have chosen specific cryptocurrencies that you want to accumulate, keeping them safe is another critical piece of the puzzle.
If you're quite new to cryptocurrency, the easiest way to get started is to rely on a custodial account with the familiarity of password protection that can be reset depending on ID verification, similar to your bank.
Buy & Store Cryptocurrency With Kriptomat
Let's start with Kriptomat's own user-friendly custodial crypto wallet.
When you register for a free Kriptomat account, you'll receive Kriptomat digital wallets for popular cryptocurrencies like bitcoin and ethereum.
When you buy crypto via Kritptomat, your crypto is truly your own. There's nothing stopping you from transferring your coins to a separate wallet if you prefer. Similarly, you can receive funds into your Kriptomat wallet from another wallet you own.
It's all very intuitive, but if you have a question, just get in touch.
The Bottom Line
A series of multi-trillion stimulus injections from Central Banks are causing local currencies to reduce in purchasing power, which helps to demonstrate why cryptocurrency may be seen as a hedge against inflation or a possible life changing investment by millions of people around the world.
Get started today and we'll help you through every step of the way.
Buy Cryptocurrency FAQ
What's the best site to buy Cryptocurrency?
Kriptomat.io is an EU licensed cryptocurrency exchange and the first to receive an ISO/IEC 27001:2013 certification. With high security and low trading fees, Kriptomat is the best site to buy cryptocurrency no matter what level of experience you have. The easy to use desktop or mobile app will guide you step by step through the process.
Where can you buy Cryptocurrency?
There are now many hundreds of locations to buy cryptocurrency, from money transfer agents to modern banking apps. Some trading platforms allow you to buy cryptocurrency via the platform, although most only allow you to deposit crypto that you have purchased elsewhere. Get started with Kriptomat and gain easy access to dozens of cryptocurrencies today.
What Cryptocurrency should I buy?
As a licensed cryptocurrency exchange we can not provide individual investment advice. We do provide project reviews to help you decide which crypto's to buy based on criteria such as historical price performance, how active the project is, how well funded the project is, and much more. Check out the cryptocurrency prices page to gain access to dozens of options to choose from.
How much money do you need to buy Cryptocurrency?
Although the price of one Bitcoin costs many thousands of Euro, Bitcoin is divisible by 8 decimal places known as Satoshi. This means that you can buy a fraction of a Bitcoin. Accumulating cryptocurrency then becomes easy each month to top up your account and buy a portion of currencies to build up a diversified portfolio over time.
Iratkozz fel a hírlevelünkre