We have some great news for those of you who live in Sweden. Kriptomat has just added Zimpler as an exciting and extremely easy to use bank payment method!
Zimpler is one of Sweden's fastest growing fintech companies and offers an innovative bank payment solution within Sweden, with plans of expanding into other territories. Their aim has always been to make mobile payments simpler, which is a perfect fit for Kriptomat's vision of a user-friendly experience with cryptocurrencies.
Zimpler's main product is Zimpler GO, an instant account solution that lets users sign up and complete instant bank transactions in a straightforward flow. The company has received awards from Deloitte Fast 50 for two consecutive years and is under the supervision of the Swedish Financial Institution.
Read more below to find out how you can easily buy cryptocurrencies with Zimpler on Kriptomat.
Tutorial on how to buy cryptocurrencies with Zimpler
After you have set up your Zimpler account, you will have to register to Kriptomat. The whole process will not take more than 5 minutes, and you can see all the tutorials on our YouTube channel.
Follow our step-by-step guide!
Step 1: Go to the Buy/Sell section
Step 2: Choose Zimpler as a payment method
Step 3: Enter the buying amount
Step 4: Review and confirm the transaction
Step 5: Choose a payment method within Zimpler
Step 6: Enter your phone number
Step 7: Enter the 4-digit confirmation code
Step 8: Transaction is successful!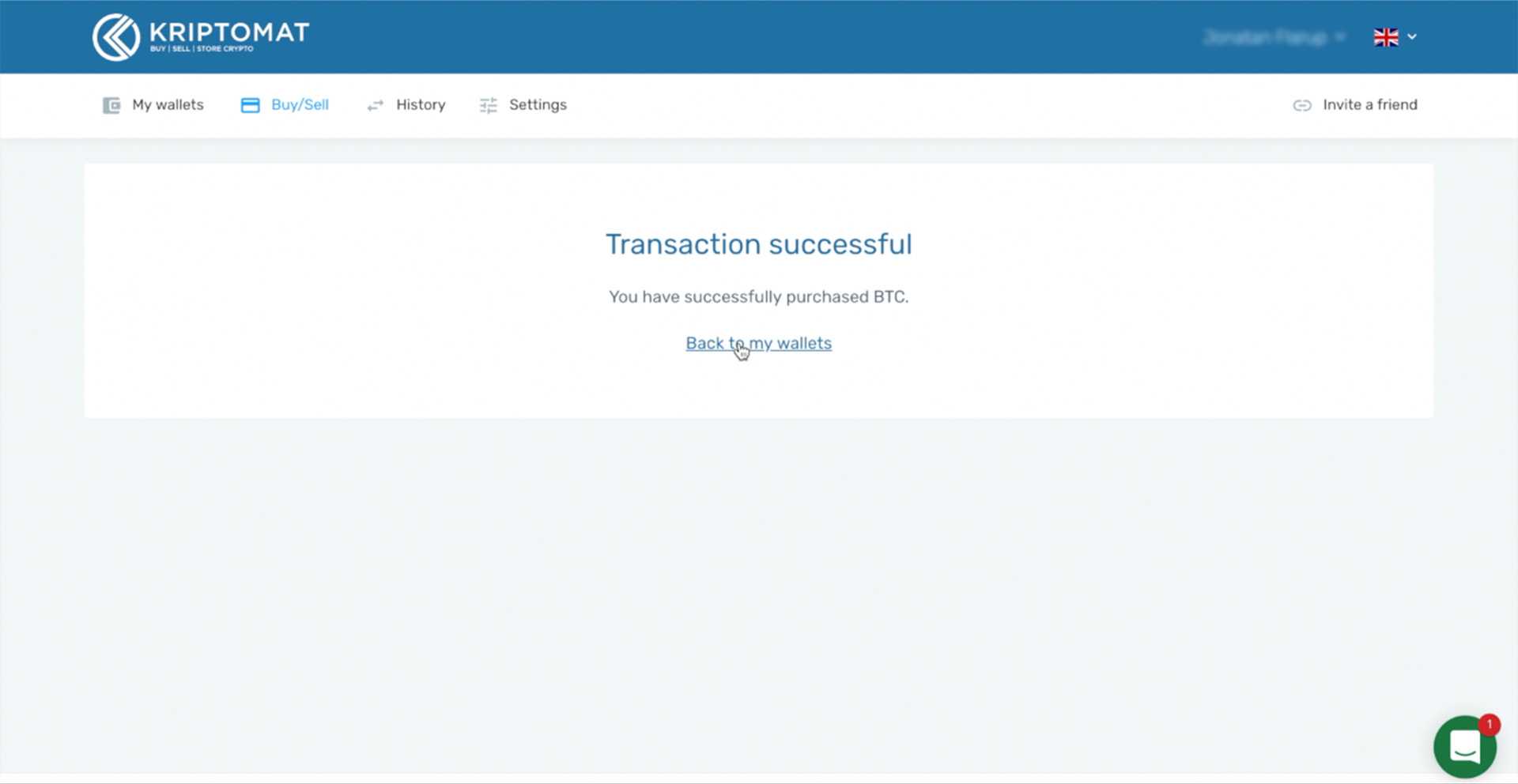 And that's it! All you really need is your mobile phone.
Some personal information was blurred out from the screenshots because the purchase was made from an actual account of one of our users.
Closing Comments
"The fundamental idea behind Kriptomat is to bring cryptocurrencies to every household. We do this by the simplicity of service and making sure our users truly understand what they are doing. That is why we offer 30 cryptocurrencies in pair with euro and we have a service available in 20+ languages.
We are at a point where classical currencies and cryptocurrencies meet, and the logical step was to introduce payment methods to make that process even more fluent.
First new payment method we chose to add is Zimpler from Sweden. Like Kriptomat, they are an innovative, trusted, secure and user-experience oriented fin-tech service. Their on-boarding process is one of the easiest I've seen so far and it was a logical step for us to integrate with them. People from Sweden, Finland, and Germany can now enter the world of cryptocurrencies even easier, using the integration of two user trusted partners," says Dejan Davidovic, CBDO and co-founder at Kriptomat.
"We are thrilled to get the opportunity to improve the payment experience for Kriptomats mobile customers. Kriptomat distinguishes themselves in the cryptomarket by their focus on simplicity and mainstream users. Which is amazing, because it's such a neat alignment with Zimpler and our values", says Jonas Persson, VP Sales at Zimpler.
NOTE
This text is informative in nature and should not be considered an investment recommendation. It does not express the personal opinion of the author or service. Any investment or trading is risky, and past returns are not a guarantee of future returns. Risk only assets that you are willing to lose.