Refer a friend and you'll each receive
€10

of free Bitcoin
Help us build the fastest-growing, simplest, safest crypto platform in Europe
We are on a mission to make crypto accessible to everyone by providing the simplest, most trustworthy crypto platform in Europe. As we say, "Hard on us, Easy for you."
Share your unique referral link
Send the referral link to friends and colleagues – or share it via Facebook, Twitter, Linkedin, or email.
Let your friend make a first purchase
When your friend purchases €100 of any cryptocurrency, we will reward you both with €10 of Bitcoin.
Sit back and wait
Bitcoin rewards are automatically paid when your friend buys €100 in crypto and holds it for 30 days.
Where can I find my referral link?
You can find your referral link in two places:
In the "Wallets" section on the right side of the screen next to the All Cryptocurrencies list.
Click on the Invite Friends link on the menu.
The referral link looks like this:
https://kriptomat.io/ref/join?referral-refxxxxx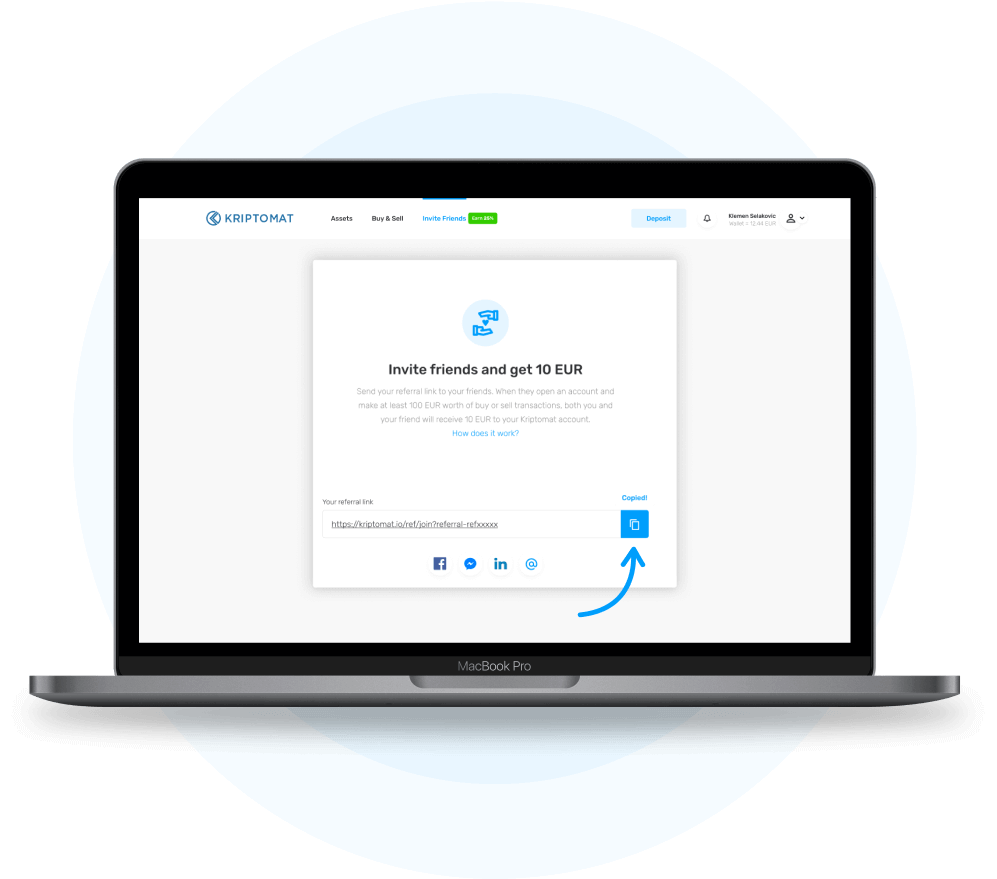 Make sure friends, family members, and colleagues use your referral link when they create Kriptomat accounts.
When they buy at least €100 worth of crypto and hold it for 30 days, we will transfer €10 worth of Bitcoin to each of you as a thank you.
Share your referral link with as many people as you like.
Bitcoin rewards are paid when your friend buys at least €100 in crypto and holds it for 30 days.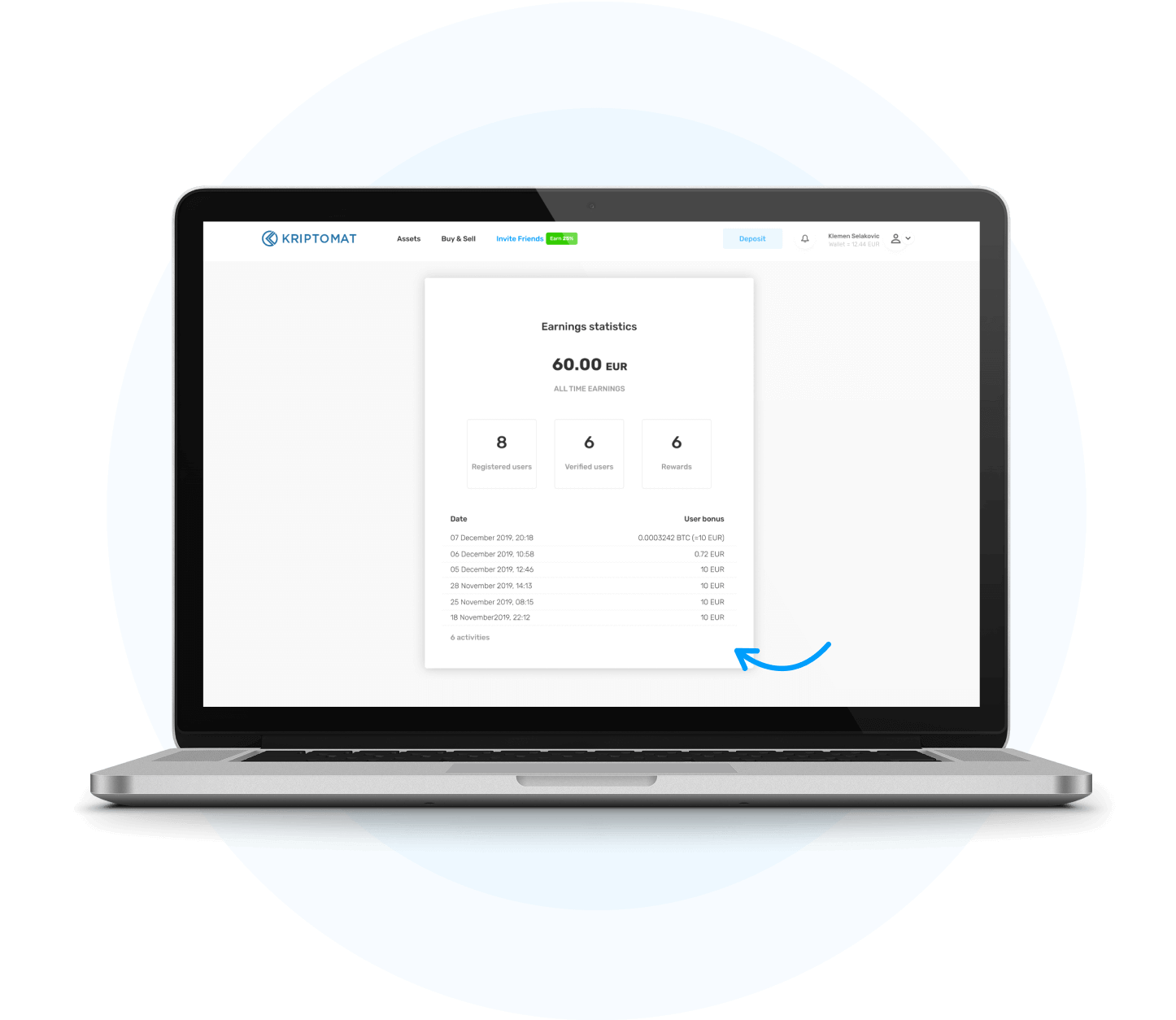 Where can I see friends I invited and their status?
You can see all your referred friends and reward information on the Invite Friends page. Data is updated around the clock.
Web & mobile app
for crypto on the go
Access your crypto funds whenever you want to, wherever you are.