In this article, we will take a look at the best dash wallets. We already talked about cryptocurrency wallets a short while ago, so check it out if you haven't already. It contains a lot of useful information about various crypto wallets and how to safely store your favourite cryptocurrencies.
If you're interested in buying Dash with a credit card or a bank deposit, you can register to Kriptomat here – it only takes two minutes, and you can buy Dash directly with euro.
But the mentioned article talks about cryptocurrency wallets in general terms, so this time we will focus only on the best wallets for a cryptocurrency called dash.
Before we jump in and look at the best dash wallets, we're gonna look at a short and basic overview of what this cryptocurrency is all about.
What is Dash?
As Kriptomat aims to be the most user-friendly cryptocurrencies exchange in the world, it is only appropriate that we talk about dash which aims to be the most user-friendly cryptocurrency. Dash is a form of digital cash, similar to bitcoin.
The Dash network features instant transaction confirmation, double spend protection, anonymity equal to that of physical cash and a self-governing, self-funding model driven by incentivized full nodes. While dash is based on Bitcoin and compatible with many key components of the Bitcoin ecosystem, its two-tier network structure offers significant improvements in transaction speed, anonymity, and governance.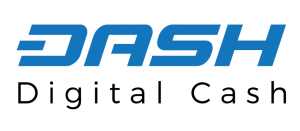 Dash is created through mining in a similar fashion to how bitcoin is created, so to get a basic understanding of the process, you are encouraged to read our articles about mining and about the blockchain technology.
Best Dash Wallets
There are at least 10 different (reliable) dash coin wallets, but we're only gonna look at the options that we believe are the most user-friendly.
Dash Wallet: Kriptomat
If you don't want to keep a private wallet, our recommendation is to go with a trusted and regulated service like Kriptomat. It provides secure cold storage of your funds.
Dash Wallet: Ledger Nano S

Our recommendation is to go with a hardware wallet like Ledger Nano S. A hardware wallet stores private keys for a blockchain in a secure device, instead of in a database file which can easily be hacked. This is a major security advantage over software wallets. Hardware wallets also aren't prone to keylogger attacks.
"Ledger Nano S is a hardware wallet, based on robust safety features for storing cryptographic assets and securing digital payments. It connects to any computer (USB) and embeds a secure OLED display to double-check and confirm each transaction with a single tap on its side buttons." – Ledger
Ledger themselves offer a very nicely detailed description of how to set up a dash wallet right on their website, but let's just have a quick rundown of the basics of the process to make sure that everything is crystal clear.
In summary – Follow these steps to save your DASH:
1. After you properly set up your Ledger device, go and add the Ledger Wallet Bitcoin extension to your Chrome browser. This might be an inconvenience if you don't use Chrome (or Chromium), but you can definitely trust that the extension is legitimate and generally safe to use.
2. Download and install the Ledger Manager application. This is required to download and install the Dash app on your Ledger device.
3. You can use this app to send and receive dash transactions and check your balance. The app is secure to use as it can be opened only by connecting your Nano S to your computer via USB. Without the device, the app won't launch. But it is still a good idea to make sure that your computer isn't infected by running a good antivirus.
For every withdrawal (sending transaction), the application will ask you to verify it on your Nano. The device will display all the necessary information about the transaction which includes the amount, recipient address and gas rate you will have to manually sign by confirming everything is alright on the device.
Dash Wallet: Android

We assume that a lot of our users and readers have an Android device, so they will probably be pleased to hear that dash has a dedicated Android wallet which supports all the advanced features. It is user-friendly and you can scan and display QR codes for quick transactions. You can also backup and restore your wallet, keep an address book of frequently used addresses, pay with NFC, sweep paper wallets and more.
Dash Wallet: iOS

Dash offers a standalone wallet for iOS. The official Dash coin Wallet supports advanced dash features such as InstandSend. You can scan and display QR codes for quick transfers, backup your wallet using a recovery phrase and even pay to bitcoin addresses through native integration with ShapeShift.
Dash Wallet: Paper

The Dash Paper Wallet generator allows you to generate, encrypt and secure the keys to a single dash address on a clean computer without ever connecting to the internet. This wallet is great for long-term secure storage, but you must print or otherwise record the Dash address and private key. It is important to make a backup copy of the private key and store it in a separate safe location.
Dash Wallet: Core

This Dash coin wallet is the full official release of Dash. We wouldn't recommend this wallet to beginners as it requires a bit more technical knowledge. It downloads the full blockchain — which is several GB in size — and can operate as a masternode on the network. Some time is needed for synchronisation when starting the wallet as it requires a full copy of the blockchain to operate. Dash Core Wallet is available for macOS, Linux, Windows. If you're feeling adventurous, you can also use Raspberry Pi, but setting it up should be reserved for advanced users.
We suggest downloading the Dash Core wallet from the official website. Make sure that you're downloading for the correct operating system, i.e., download the 64-bit version if your Windows is 64-bit. The same applies to the 32-bit version.
---
What are your thoughts? Write your comment below!
If you are interested in purchasing cryptocurrencies, you can use Kriptomat. A regulated and licensed platform which is fast, safe and easy to use. Register here.
NOTE
This text is informative in nature and should not be considered an investment recommendation. It does not express the personal opinion of the author or service. Any investment or trading is risky, and past returns are not a guarantee of future returns. Risk only assets that you are willing to lose.