European exchange's crypto-for-all mission is more vital than ever, say analysts.
TALLINN, ESTONIA – Kriptomat, Europe's top independent cryptocurrency exchange, has announced a partnership and strategic investment agreement with LAUNCHub Ventures.
LAUNCHub Ventures is a leading early-stage venture capital fund specializing in technology startups from central and southeastern Europe. The firm has played a key role in the evolving cryptocurrency market since its 2014 investment in Bitcoin payment processor Cashila.
LAUNCHub Ventures tagged Kriptomat, a centralized cryptocurrency exchange, as a strategic investment despite the market's recent enthusiasm for late-generation decentralized exchanges.
"Decentralized exchanges are appealing to crypto experts," notes LAUNCHub founding partner Lyuben Belov, "but they don't provide the education and support needed by newcomers to the crypto world."
Researchers at the Cambridge Centre for Alternative Finance estimated in Sept. 2020 that worldwide, about 106 million people currently use or invest in cryptocurrencies. That's an impressive number, but it leaves more than 7.5 billion people who have not yet set up crypto wallets or purchased digital currencies.
"Centralized exchanges are key players for growing the market and serving those who don't yet use cryptocurrencies," Belov says. "We see a future in which more and more people begin using cryptocurrencies, and in these cases, you want a centralized exchange that eases the transition. That's where Kriptomat comes in."
Kriptomat's approach to the cryptocurrency market begins with its #EverybodyDeservesCrypto vision. The exchange's mission is to make buying, selling, and using crypto funds easy, secure, and inexpensive – attributes that are necessary for serving the world's 7.5 billion future crypto users.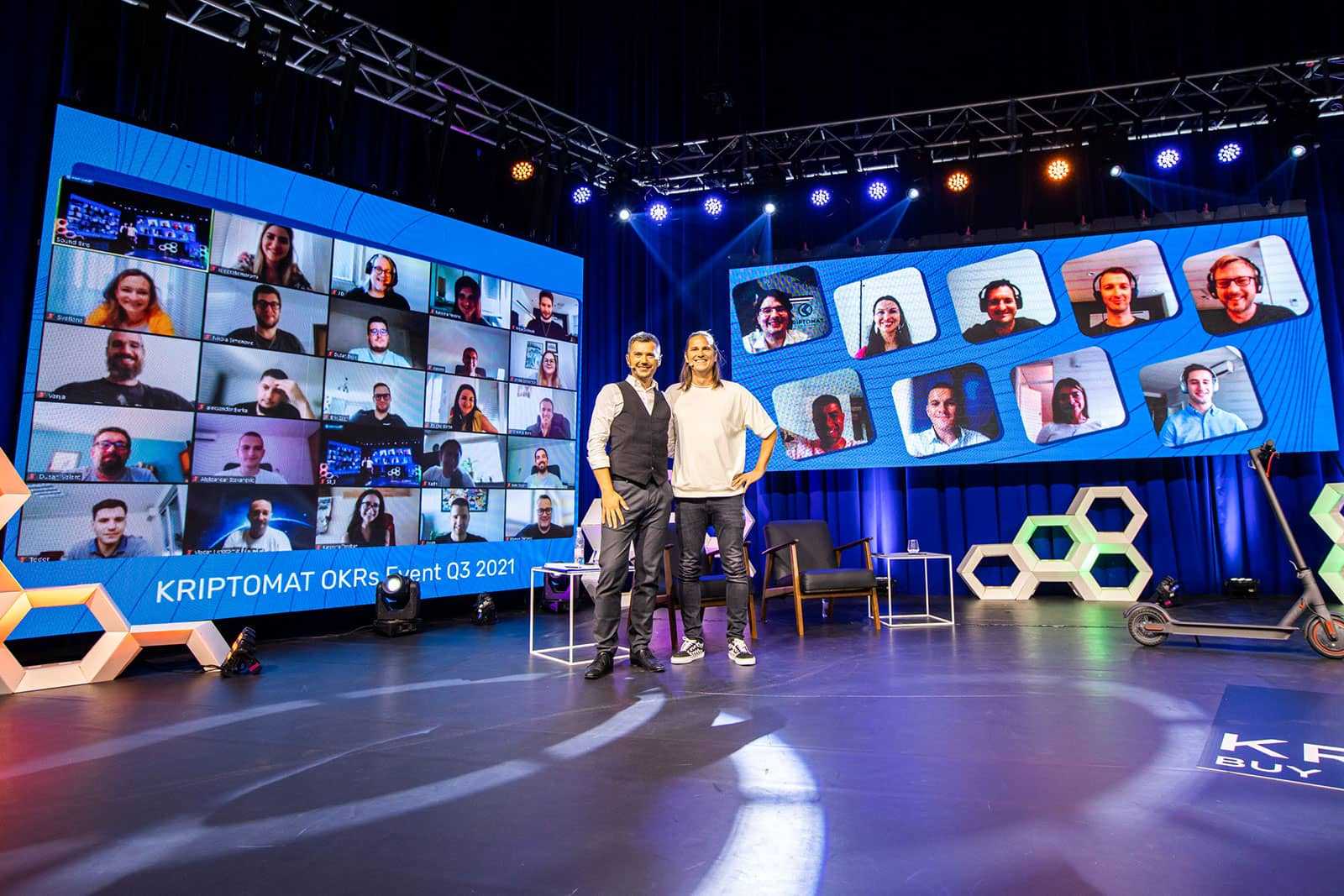 "Decentralized exchanges are exciting," says Kriptomat founder and general manager Srdjan Mahmutovic, "but they lack the central resource library, support staff, and tutorial information that are needed by newcomers. Our goal is to make crypto easy enough for everyone, even people who lack degrees in computer science."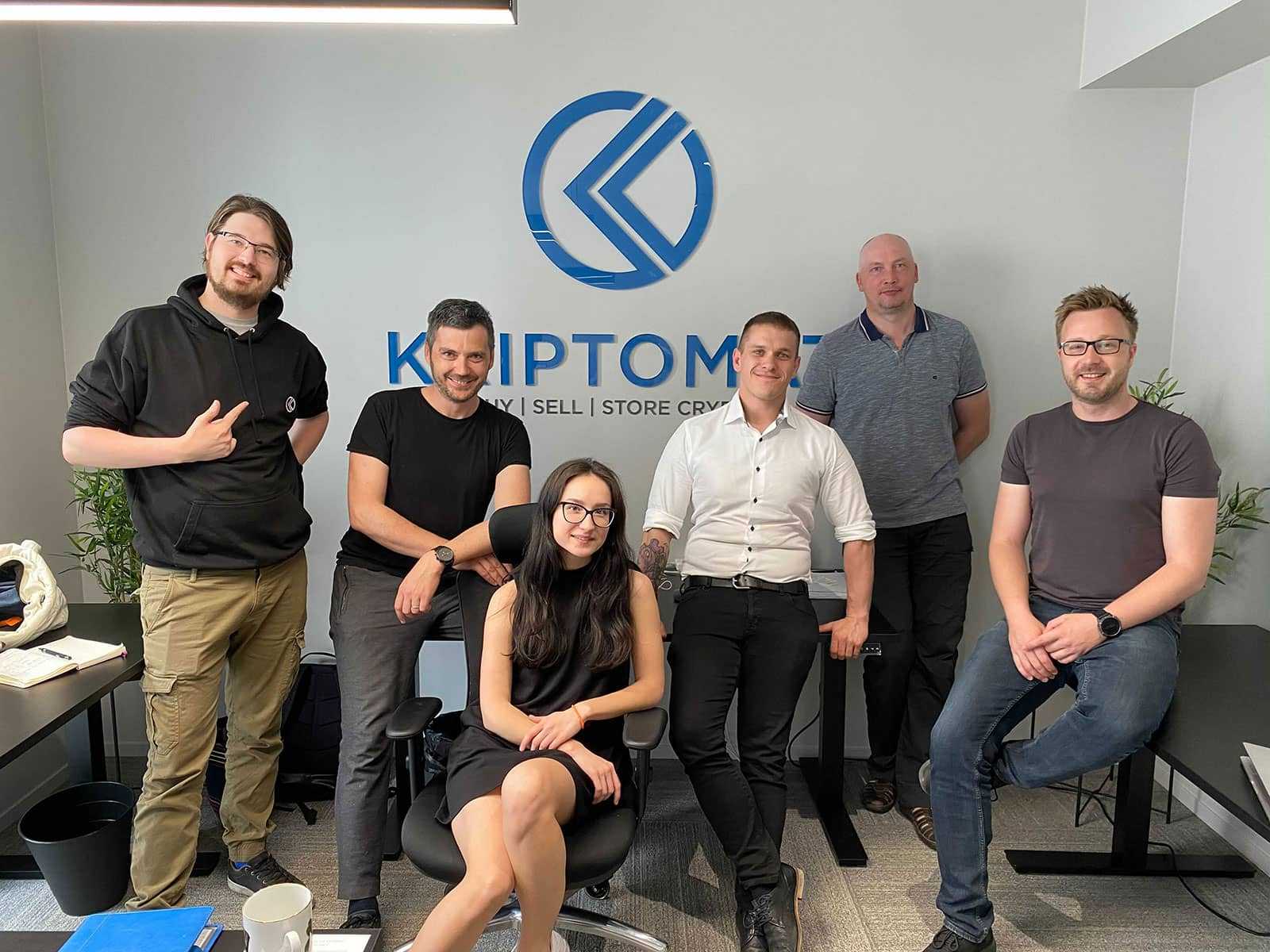 Mahmutovic says the infusion of cash from LAUNCHub Ventures will allow Kriptomat to speed the development and deployment of advanced features to buttress its leading position among international cryptocurrency exchanges. LAUNCHub's investment will also help fuel Kriptomat's growth as it reaches an ever-growing audience of crypto users and investors around the world.
Based on this mission, Kriptomat has optimized its feature set to serve as an approachable initial touchpoint for new crypto users in more than two dozen languages. From onboarding to investing and portfolio management, Kriptomat guides customers from their first purchase to familiarity with cryptocurrencies and trading concepts.
"Kriptomat is a friendly, open, easy-to-use onramp into the crypto world – plus a deep bench of features to retain users and keep them engaged," Belov says. "Our experience allows us to help them improve hiring, retention, and other critical non-crypto elements of their business. It's a winning combination."
Aleksander Ottokar, who joined Kriptomat as regional CEO at the beginning of the year, concludes: "I am very pleased to have joined Kriptomat at such an exciting time. Our team will continue to develop new solutions that bridge the traditional and new economy so Estonia will have another start-up unicorn"
NOTE
This text is informative in nature and should not be considered an investment recommendation. It does not express the personal opinion of the author or service. Any investment or trading is risky, and past returns are not a guarantee of future returns. Risk only assets that you are willing to lose.