A Word From Our CEO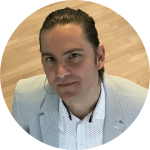 My name is Srdjan Mahmutovich and I am a co-founder and a CEO of Kriptomat OÜ. We are a startup company established in Estonia, with our product and development team based in Ljubljana, Slovenia. Part of the engineering team is also based in Serbia. We have 40 employees, and the core part of the team has been working together for more than six years. We have created a successful digital marketing agency called Spletnik, and a CRM project called Platformax which is currently present in 16 countries.

We love crypto and we believe that the blockchain technology has the potential to revolutionize our lives. To realize the project, we brought aboard people with a strong background in security and enterprise infrastructure, and also in the corporate and legal fields to handle the regulatory requirements.
Our Plan
In short, our plan is to become the largest user-friendly cryptocurrency exchange in Europe.
The world of cryptocurrencies is gaining mainstream attention, but we believe that the process of buying and selling cryptocurrencies is still too complicated for most ordinary people. We aim to drastically simplify the entire process by making our service available in every European language and with local support.
Main Benefits & Features
We are a local provider
Our service will be in your local language, so users will be able to use the platform without misunderstandings.
Simple, safe, convenient
Our process of buying, selling and storing cryptocurrencies is extremely simple and suitable for everybody who wants to enter the world of cryptocurrencies. We will provide detailed tutorials on how to register & complete the identity verification process, and how to use the platform. You will also be able to find useful educational content on our blog.
Free wallet service
Our platform will support the most popular digital currencies. Bitcoin and Ethereum will be among the first, but we aim to support as many currencies from the top 100 in the market cap as possible. The ability to provide a private wallet will be one of the deciding factors when listing a new coin or token.
Security
We are totally paranoid when it comes to security which is why our infrastructure and our development are subject to rigorous procedures. You can read more about our security here.
Why are we registered in Estonia?
Because we believe that is is one of the most progressive countries when it comes to cryptocurrencies. Estonia is the only country in the EU that issues licenses for crypto exchanges and crypto wallet services (Financial Intelligence Unit). Acquiring those licenses will help us build a better relationship with institutions such as banks. We believe that a good business foundation is rudimental in this industry, primarily for the safety of our users and ourselves.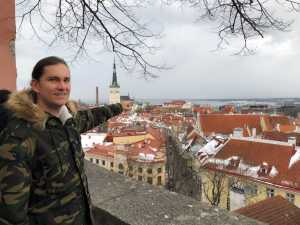 Current Focus
At the moment we are hard at work and aiming to release the exchange platform in Q2 of 2018.
We are aiming at EU markets and we plan to roll out our platform and customer support in all EU languages.
The payment option we will provide is SEPA, but we are open to all suggestions on currency pairs and payment providers.
Currently, our registration is disabled, but our plan is to release the beta version of the platform in mid-April 2018. We are looking for beta testers. If you're interested, please join our mailing list and expect to hear from us soon. You can join by entering your email in the main form on the homepage.
We invite the rest of the community to comment or give any sort of feedback. Positive or negative, all is appreciated.
Kriptomat Team
NOTE
This text is informative in nature and should not be considered an investment recommendation. It does not express the personal opinion of the author or service. Any investment or trading is risky, and past returns are not a guarantee of future returns. Risk only assets that you are willing to lose.