Last week a portion of the Kriptomat team visited Zagreb to attend the 2019 edition of the Shift Money Financial Technology Conference, whose purpose is to explore new ways to disrupt the world of Payments, Insurance, Lending & Blockchain.
First of all, we would like to thank and congratulate the entire Shift team for organizing a very special event that went by without a hiccup. The venue was beautiful in its simplicity and elegant decoration, while the talks and panels were thought-provoking and visionary as ever. It was an extra confirmation that we are going in the right direction to fulfill our vision of a world where everybody deserves crypto.
It was our second visit to the Conference and, just like last year, we had a great time. It was a two-day event and we were on our feet from morning till evening. Needless to say, it was exhausting but equally exciting and rewarding as we made new friends and connections from all over the world. Kriptomat was sponsoring the event and we had a nice booth that was praised for its design.
The event was attended by more than 1000 FinTech professionals, 40 speakers, 29 companies, 10 startups, and almost 100 journalists. The main focus of the conference was to bring the industry leaders on stage to talk about the future of money. Kriptomat was part of an expo full of innovative companies and it was a place for showcasing our service, sharing ideas, making connections and deals with others who work in payments and financial services.
The Kriptomat COO Dejan Davidovic was part of a panel discussion that discussed the paths for startups to create meaningful relationships with traditional financial incumbents. He shared the stage with Nino Surjan from Koios Consulting, Lennart Koopmans from Magnius, Svjetlana Petrovic from HPB and Ivan Brezak Brkan from Netokracija as the moderator.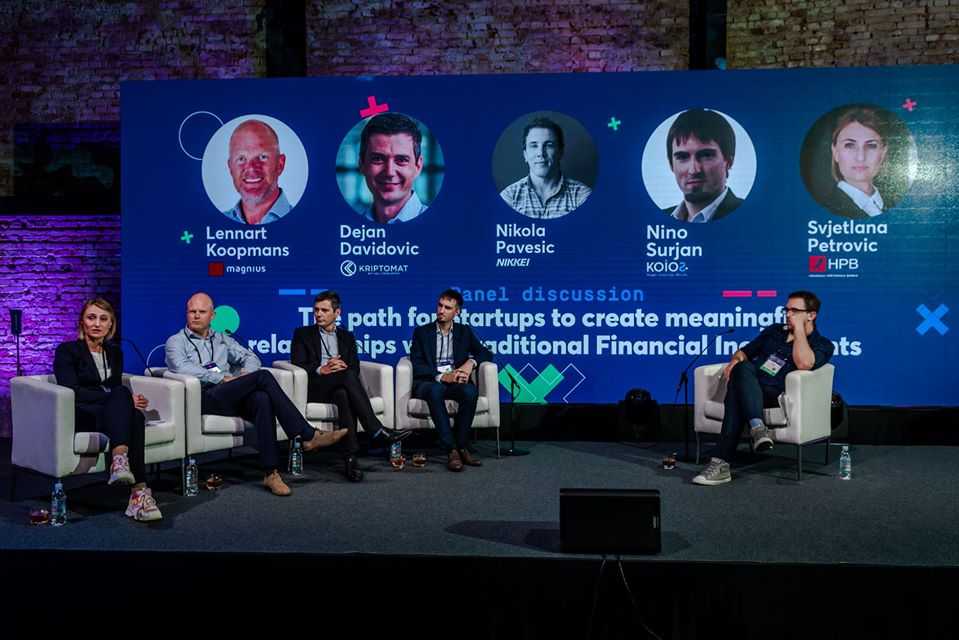 "Some quotes by Dejan from the video"
Day one was capped off with an after-party organized by Kriptomat. We gathered at the Time Restaurant & Bar and it was a full house. It was an opportunity to unwind with some drinks and music.
NOTE
This text is informative in nature and should not be considered an investment recommendation. It does not express the personal opinion of the author or service. Any investment or trading is risky, and past returns are not a guarantee of future returns. Risk only assets that you are willing to lose.