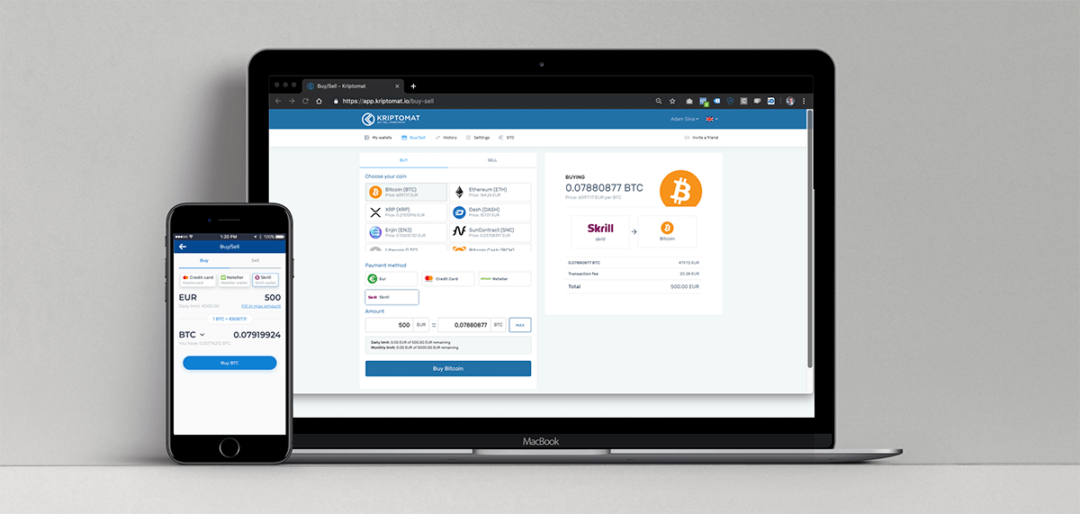 The fundamental idea behind Kriptomat is to bring cryptocurrencies to every household. The focus is on the simplicity of service, security, compliance and making sure that the users truly understand what they are doing.
We have reached a point where classical currencies and cryptocurrencies meet, and we are excited that we are making Bitcoin and other cryptocurrencies more accessible to everyone. By introducing new globally popular payment methods we are also able to support an entirely new group of users from 39 countries that we weren't able to support with the payment methods we had so far.
Users from non-SEPA countries listed below can now instantly buy cryptocurrencies using the Skrill deposit method. They can also sell them and use the supported digital wallets.
Europe:
Albania

Belarus

Bosnia and Herzegovina

Moldova

Montenegro

Serbia

Turkey
Asia:
Armenia

Azerbaijan

Bahrain

Cambodia

Georgia

Hong Kong

Indonesia

Israel

Japan

Kazakhstan

Philippines

Russia

Singapore

Sri Lanka

Taiwan

Thailand

United Arab Emirates
North and South America:
Costa Rica

Argentina

Brazil

Chile

Colombia

Mexico

Peru

Uruguay

Venezuela
Africa:
Kenya

Nigeria

Oman

Seychelles

South Africa

Tunisia
Complete info on supported countries and payment methods: https://kriptomat.io/global/
Learn how to buy Bitcoin with Skrill here.
*Skrill payment is only possible from the verified Skrill account whose owner is the same person as the owner of the Kriptomat account.
About Skrill
Skrill is a worldwide popular e-wallet service that has been making digital payments simple, secure and quick since 2001. They are an acknowledged world-leader in developing global payment solutions for people's business and pleasure, whether they're depositing funds on a gaming site, buying online, sending money to family and friends or buying cryptocurrencies on Kriptomat.
Users can top-up their Skrill account using different options like bank transfer (SEPA or SWIFT), credit card (Visa, MasterCard, Maestro, dinners, Amex, jcb) and they support 40 different fiat currencies.
You can open your Skrill account here: https://account.skrill.com/signup/v3/page1?locale=en
NOTE
This text is informative in nature and should not be considered an investment recommendation. It does not express the personal opinion of the author or service. Any investment or trading is risky, and past returns are not a guarantee of future returns. Risk only assets that you are willing to lose.