When it comes to buying and storing cryptocurrency — whether you're a crypto beginner or digital asset pro — this guide will give you a complete picture of your options. Read on for a comprehensive guide on how to purchase cryptocurrency.
3 Top Reasons People Are Buying Crypto Today
Today, more people are buying cryptocurrency than ever before.
And who can blame them?
As the 2010s drew to a close, it was Bitcoin – not oil, gold, or government bonds – that became the decade's best-performing asset, and many dozens of other digital currencies have ridden the crest of its wave.
There are three main reasons why you might consider accumulating cryptocurrency:
Low-Cost Transactions: Maybe you are sick and tired of the existing monetary system and keen to use a fast, low-fee digital alternative. Thousands of retailers have begun accepting crypto as a means of payment.
Investment Potential: Maybe you wish to speculate by buying now and selling at a higher price later.
Other Financial Services: Or possibly you'd like to use cryptocurrency to interact with open finance protocols related to lending or savings, which cut out the middleman.
Let's examine some of the best options for storing cryptocurrency. We'll also consider the best means of acquiring the cryptocurrency of your choice using a variety of payment methods.
How To Buy Cryptocurrency
There are many ways to acquire crypto: You can use your credit card, make a bank transfer, or use a payment solution like Skrill or Neteller. Even PayPal has entered the crypto biz. Let's evaluate a few popular methods of buying Bitcoin and other virtual currencies.

Funding Option 1: Credit or Debit Card
When it comes to online commerce, credit cards are fast and easy. So for most users, the solution to the "how to buy cryptocurrency" puzzle is to use a bank card. Most major crypto platforms have teamed up with payment processors to accept instant purchases using Visa or Mastercard (we're one of them). This is a major boon for the industry, as it allows everyday users to buy some Bitcoin or Ether using a system they're already familiar with.
Looking for where to buy cryptocurrency? It's super-easy at Kriptomat. Just select your cryptocurrency and the amount you'd like to purchase, provide your card details, preview the transaction, and click Confirm. Buying with a card is better than bank transfer because you don't have to wait several days for the transfer to clear.
On the other hand, buying crypto with a credit or debit card can mean you pay a charge from your card issuer and a service fee on the platform you're using. Typing all the required data is a royal pain, and some banks require an extra confirmation stage before approving the transaction.

Funding Option 2: SEPA Bank Transfer
In most instances, buying crypto via SEPA is as simple as using a credit card. First you make a SEPA deposit to your Kriptomat account. Once the deposit has been confirmed, your EUR balance will be credited and you can make a purchase. Kriptomat applies a modest fee for SEPA transfers.
There are daily limits restricting how much you can spend on crypto. And while card payments happen more or less instantly, you'll have to wait a few business days for a SEPA payment to clear before you can purchase your desired crypto. Still, it's a convenient solution to the "how to buy crypto" conundrum.

Funding Option 3: Money Transfer Service
A raft of payment companies have announced support for cryptocurrency in recent years, a consequence of intense pressure from users and the growing acceptance of digital assets.
Neteller, for example, lets users buy cryptocurrency using 28 fiat currencies, with membership tiers determining daily limits, fees, and processing speeds. Skrill supports the conversion of 40 fiat currencies into digital cash with more than 100 deposit methods.
In 2020, PayPal began allowing users to buy cryptocurrency and use it as a funding source for purchases at 26 million merchants around the world.
Another popular transactional payment platform, especially in Latin America, is AstroPay. Users simply download a mobile app or buy an AstroPay card, top it up, and use it to pay for crypto. The good thing about AstroPay is that it doesn't charge any fees for transfers. The downside is that it's not as widely supported as other options.
Citizens in Europe are more likely to use Sofort, an online payment system that brings fast settlement to bank transfers. Essentially, customers use their own online banking data without giving the merchant personal information or card details. Because the seller receives a real-time transaction confirmation, you can receive your crypto without having to wait days for the funds to clear.
Kriptomat works with many of these providers, including Neteller, Skrill, and Sofort. When you select one of these payment options with Kriptomat, you will be prompted to authenticate ownership of your account and then confirm the transaction. After the transaction has been authenticated, Kriptomat will instantly submit the purchase order.

More Options
This list is not exhaustive. It's also possible to buy crypto using cash, and you don't need to know someone willing to sell either; peer-to-peer This list is not exhaustive. It's also possible to buy crypto using cash, and you don't need to know someone willing to sell either; peer-to-peer services like LocalCryptos pair buyers and sellers every day. Crypto-fiat banking services like Revolut and Wirex also allow users to buy cryptocurrency, with some restrictions. The best way to buy crypto is up to you, and there is no reason you can't make your crypto purchases in multiple ways.
Where to Buy Cryptocurrency
"Where can I buy cryptocurrency?" The question arises more often than you might think.
Most people purchase Bitcoin and other cryptocurrencies at online exchanges like Kriptomat. In some countries, you can buy crypto using money-transfer services like PayPal. And of course you can also buy crypto at an ATM if you live near one.
Depending on your experience and needs, the best place to buy crypto may be an online platform like Kriptomat, a decentralized exchange, or a Bitcoin ATM.
How To Store Your Cryptocurrency Safely
Once you've chosen how and where to buy crypto, you'll need somewhere to keep it. The number of blockchain wallets continues to rise, with well over 50 million currently in use.
These digital wallets support a range of cryptocurrencies, including stablecoins (which are pegged 1:1 with a fiat equivalent like the U.S. dollar), native blockchain assets such as BTC, and tokens based on ERC-20 and other standards.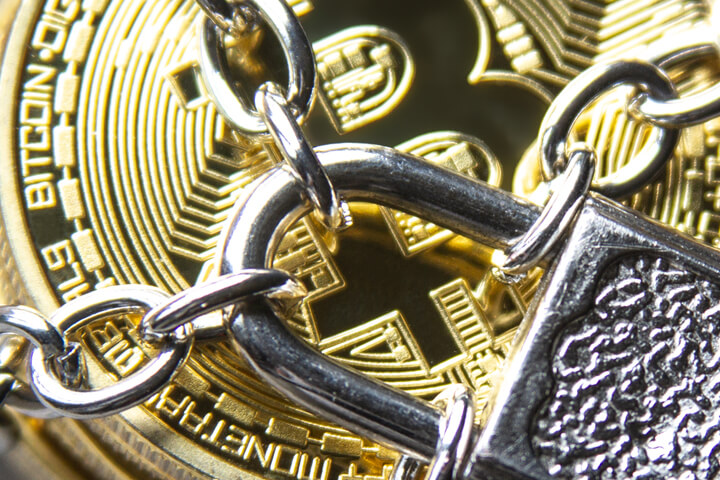 Even when you have decided which cryptocurrencies that you want to accumulate, keeping them safe is another critical piece of the puzzle. There are dozens of storage options, each with its benefits and trade-offs. 
If you are new to the world of cryptocurrency, you might be shocked at the number of wallet options at your disposal.
How Crypto Wallets Work
Crypto wallets are like online bank accounts. Each wallet has an address, a public key, and a private key.
The wallet does not store your digital funds. Those are on the blockchain. The wallet gives you access to the funds, an address for receiving them, and an interface for conducting transactions.
Provided you own the private key and don't share it with anyone, the assets in the wallet are yours and yours only to spend.
Within a wallet, you can dispatch crypto to friends, family, or merchants. You can receive tokens from others, view the value of your crypto portfolio, and swap between one asset and another. Some wallets let you buy crypto using various payment methods, too. 
Let's consider a few of the possibilities.
Wallet Type 1: Custodial wallets
With custodial wallets, you don't have to memorize a private key. In fact, you may never see a private key. The custodian – usually a crypto exchange – acts much like a bank by protecting your crypto via military-grade security mechanisms. This is a convenient option for people who fear losing their private keys (and thus access to their digital assets). It's great for newcomers.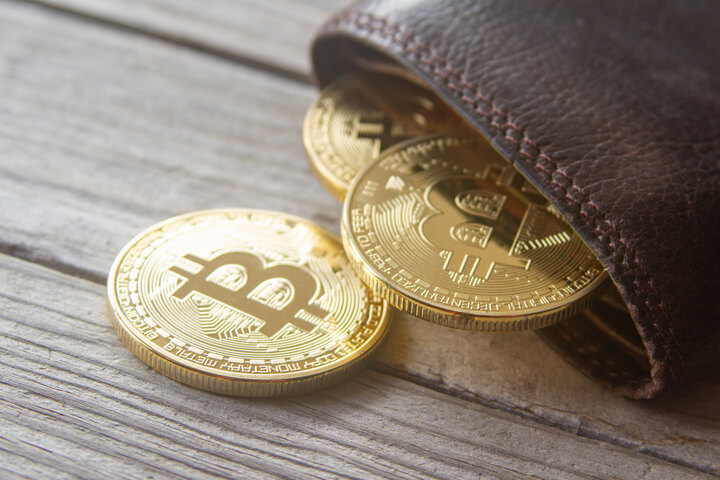 Although exchanges have been hacked over the years and users have lost funds, modern crypto exchanges use secure cold storage to protect funds and employ the computer industry's most advanced security measures.
Wallet Type 2: Noncustodial wallets
With a noncustodial wallet you'll receive a private key that you must store. If you lose it, you cannot recover your crypto funds.
You can import the key into any crypto wallet, which will then allow you to access your assets on the blockchain. This means there's no risk of losing your coins even if you misplace your phone or laptop or delete the software — as long as you have your private key.
Paper wallets have a QR code or the full private key literally printed onto a piece of paper.
Metal wallets are typically the size of a playing card. A sheet of steel or titanium has your private key engraved on it.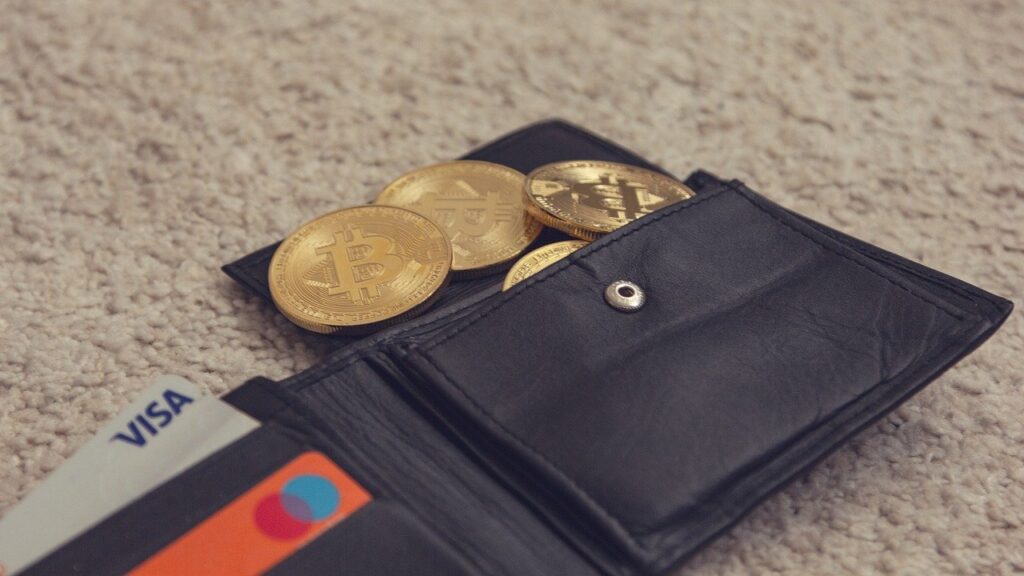 Digital hardware wallets are the most popular noncustodial wallets. These are small electronic devices that connect via USB or Bluetooth. Impervious to computer viruses and malware (since they live offline), these devices typically offer additional security such as a PIN codes and two-factor authentication. Your private keys are cryptographically secured on the hardware wallet and never exposed to being hacked or copied.
Noncustodial wallets are great, because the risk of losing your funds is minuscule. Your crypto is safe unless a malicious actor somehow comes across your keys or you happen to lose your private key by misplacing it – or you are tricked into downloading a phony wallet that gives thieving scoundrels access to your crypto funds.
Which Option Is Best For You?
Cryptocurrency is precious. So is your crypto wallet. Do your research and choose a solution that balances security with accessibility. With the right digital wallet safeguarding your assets, you'll sleep well and hodl for years.
The easiest way to get started – and arguably the most secure – is to rely on a custodial account with the familiarity of password protection that can be reset upon ID verification.
The Bottom Line
Stimulus injections from central banks are causing local currencies around the world to lose purchasing power. That's one more reason cryptocurrency may be seen as a hedge against inflation – or a life-changing investment that helps you build wealth in a digital portfolio.
NOTE
This text is informative in nature and should not be considered an investment recommendation. It does not express the personal opinion of the author or service. Any investment or trading is risky, and past returns are not a guarantee of future returns. Risk only assets that you are willing to lose.