Except for a few naysayers, experts around the world view blockchains as a disruptive technology with the potential to revolutionize the worlds of finance, gaming, entertainment, and much more. The blockchain database architecture and associated protocols represent a solid foundation for creating new classes of applications.
That's the theory. In practice, blockchain technology has proved to be something less than miraculous. It's powerful and effective in a wide range of arenas, but in addition to the well-publicized benefits of blockchain, practitioners have discovered a set of disadvantages of blockchain technology.
Here's a look at the pros and cons of blockchain technology – with and without cryptocurrency.
Advantages of Blockchain Technology
On the plus side, blockchain transactions take place without the approval or involvement of third parties. You can make a crypto investment without hiring an investment advisor. You can make a purchase without a bank to process your credit or debit card payment. You can lend or borrow funds without the involvement of expensive financial institutions. Because you don't need the approval of banking executives or financial professionals, you can execute transactions in minutes instead of days or weeks. That's a big advantage of using the open ledger feature of blockchain technology.


There's a financial advantage to the absence of intermediaries too. You can conduct as many blockchain-based transactions as you like without paying for an investment banker's ski holidays or a bank CEO's private jet. Blockchains are owned and managed by users and the apps they use, and they don't require the expensive services of financial institutions.
Any account of blockchain advantages must include the reliability of decentralized peer-to-peer databases. Copies of blockchain transactions are stored on hundreds or thousands of network nodes. The transactions are verified before they are added to the blockchain and they are secure because in a peer-to-peer network, there is no single point of failure. With a conventional database, the failure of a single server can take all your data offline and leave you hoping that your most recent backup is relatively current. That's not a worry with blockchain.
Speaking of verification: Every blockchain uses a consensus mechanism to validate transactions before they are added to the database as blocks. These consensus mechanisms make it virtually impossible for hackers or thieves to insert fraudulent data.
Another advantage of blockchain technology is that it supports the creation of new classes of applications and business models. Blockchain-based NFTs are revolutionizing the relationship between sports clubs and their fans in the UK. Blockchain is the foundation of a whole generation of innovative decentralized finance apps. New applications in finance, entertainment, gaming, and other fields are sprouting from the fertile soil of blockchain technology.
Because they are free of the existing financial infrastructure, blockchain-based apps can bring the benefits of financial autonomy to people who are not currently served by banks. Surveys suggest that as many as 1.7 billion people currently lack access to banking services. Blockchain technology puts the entire world of saving, investing, and managing money within the reach of anyone with a smartphone.
Another advantage: blockchains run 24/7. With blockchain-based apps, you don't have to wait for a bank or other business to open Monday morning to get things done. The network is always ready for transactions.
Disadvantages of Blockchain Technology
Blockchains are flexible and powerful enough to support many exciting new applications and services. But in its current form, blockchain technology has a number of disadvantages too.
Blockchain technology is complex and new. That means that blockchain-ready software engineers are in short supply. That makes blockchain-based apps expensive to develop and maintain.

Today's most widely used blockchains are not suitable for the widespread deployment of applications and services. The Bitcoin and Ethereum blockchains handle fewer than 50 transactions per second. Technology solutions are on the horizon, but limited scalability remains a significant disadvantage that compromises the performance of current blockchain apps.
Proof-of-Work crypto mining is notoriously bad for the environment because it consumes so much electricity to approve each block of transactions, especially on the Bitcoin blockchain. Blockchains are reliable because of the redundancy of the network, but all those nodes contribute to energy consumption too.
Public key cryptography is a mixed blessing that is baked deep into blockchain technology. Encryption secures the network, but users who lose their private keys can lose access to all their funds. Users have lost millions of euros simply by losing the private keys to their blockchain accounts.
Blockchain technology is already having an obvious impact on the world economy and financial policies. But some of the consequences are harder to see. Efficient blockchain-based apps could replace workers in some sectors, contributing to unemployment rates. And of course the crypto market's volatility is having a larger and larger impact on world financial markets as crypto is more widely adopted.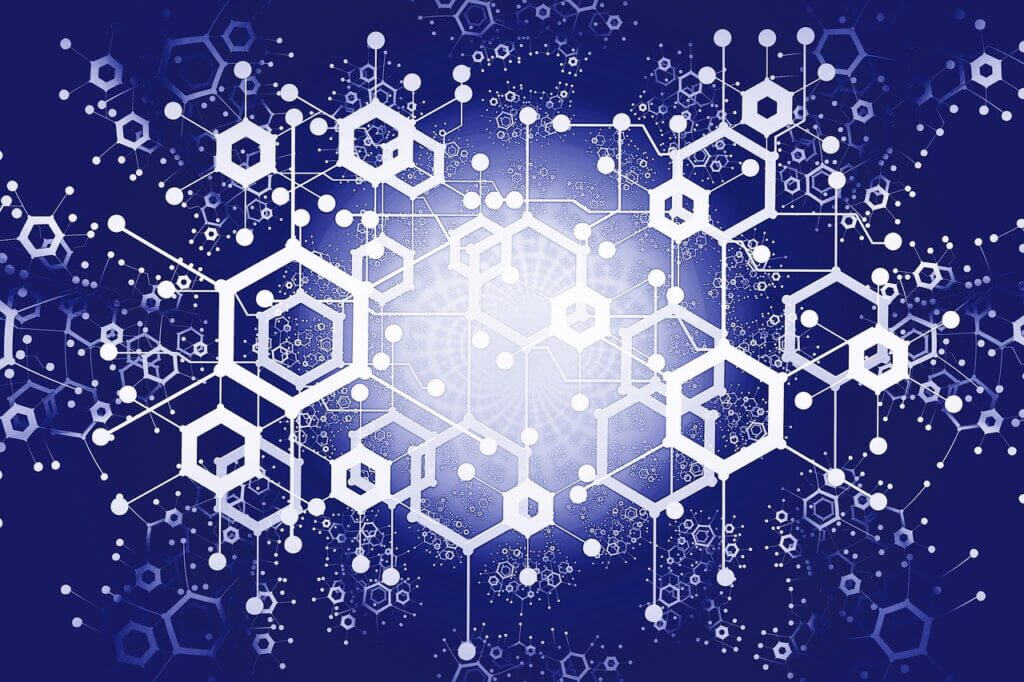 The complexity of crypto wallets and blockchain technology represent a barrier preventing many users from using cryptocurrencies and blockchain services. Services like Kriptomat are leading the way in demonstrating that using blockchain apps and investing in crypto don't require a computer science degree. But most of the blockchain world is still too technical for mainstream users.
Integration is a problem too. Blockchain-based apps deliver many benefits, but they are difficult to integrate with off-chain data and legacy systems. In fact, developers must jump through hoops to integrate their apps with applications and services posted on different blockchains. Integration protocols and services are appearing, but this still remains a disadvantage of blockchain-based applications.
Finally, blockchain technology is known best as the foundation of cryptocurrency, which is a challenge to the financial status quo. Most countries are still formulating their response to the opportunities and threats inherent in digital assets. Regulatory uncertainty and a lack of international standards make it difficult to deploy apps across the internet and make users reluctant to commit to cryptocurrency and blockchain apps.
A Simple Matter of Time
The indisputable benefits of blockchain technology make widespread adoption a virtual certainty. Today's disadvantages are already under attack in the development labs of blockchain wizards around the world. In the long run, the pros of blockchain technology will surely outweigh the cons.
NOTE
This text is informative in nature and should not be considered an investment recommendation. It does not express the personal opinion of the author or service. Any investment or trading is risky, and past returns are not a guarantee of future returns. Risk only assets that you are willing to lose.