Most investors think about profitable coins, tokens, and projects, not about the blockchain networks that support them. And that's perfectly all right.
Understanding blockchain technology was critical in the early days of cryptocurrencies and crypto investing, but today it is reasonable to invest and prosper without giving the matter of blockchains a second thought.

Still, blockchains are fascinating, both as the basis of every modern cryptocurrency and in the ways they differ from one another. Here's a whirlwind tour of the crypto industry's most widely used blockchains.
A bit of background
Before we get started, let's be sure we're on the same page. If you're fuzzy on what a blockchain peer-to-peer database is and why it is central to cryptocurrencies, take a look at our overview, "What Is Blockchain Technology and How Does it Work?"
Bitcoin Calculator
In many cases, the blockchain and the associated cryptocurrency are so tightly coupled that it doesn't make sense to discuss them separately. The Bitcoin blockchain is the foundation of Bitcoin. That's what it's for. The answer to the question, "What blockchain does Bitcoin use?" has a simple, obvious answer.
By the same token (no pun intended), Ether runs on the Ethereum blockchain. Litecoin, Chia, Ripple, EOS, TRON, Monero, Solana, Stellar, NEO, and Dogecoin are all implemented on their own blockchain networks.

But the story is not so simple. Some cryptocurrencies are implemented on existing blockchains. For example, Maker, Uniswap, Chainlink, Axie Infinity, Aave, Compound, SushiSwap, Status, Kyber Network, Basic Attention Token, and Decentraland are all based on the Ethereum blockchain.
The differences between these two groups are generally not important. All cryptocurrencies employ blockchain encryption methods to ensure that data is secure and transactions are validated. Although different blockchains use different consensus mechanisms, they all add blocks through a validation process. Nonetheless, there is a difference between cryptocurrencies that have their own blockchains and those that are hosted on existing blockchain networks.
When a cryptocurrency is the native currency of its blockchain, we refer to its units of denomination as coins. Ether, NEO, and Dogecoin are all coins.
When the crypto is hosted on an existing blockchain, we refer to it as a token. MakerDAO, Chainlink, and BAT are all tokens because they are hosted on Ethereum instead of having blockchains of their own.
Identifying the top Blockchain networks
Bitcoin accounts for nearly 40% of the entire cryptocurrency world's value, so it is reasonable to say that the Bitcoin blockchain is the most popular. It is certainly the one that has the most value locked up in it.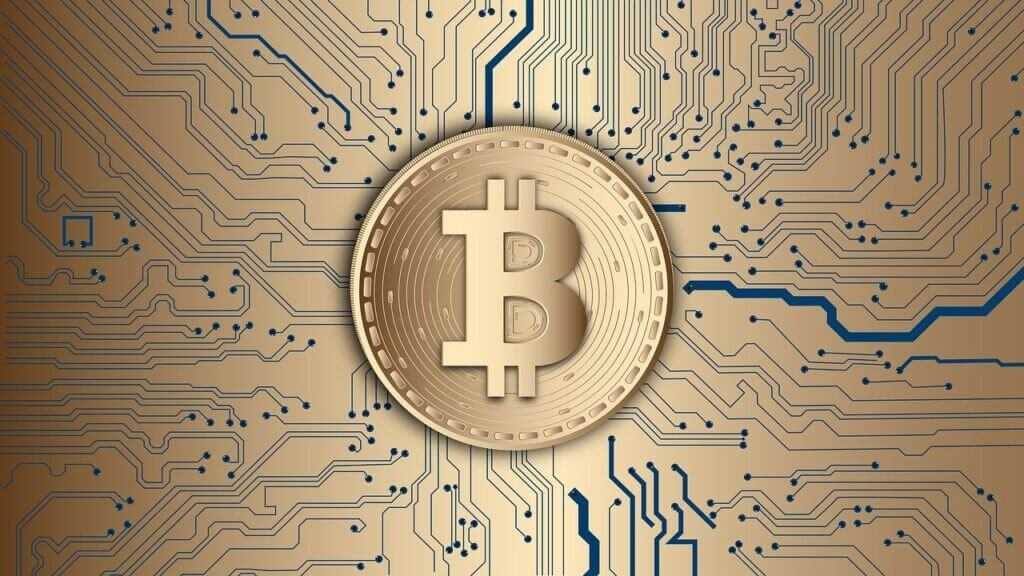 But it is equally true that the Ethereum blockchain is the most popular. How big is the Ethereum blockchain? It depends how you measure it. In 2021, the total number of transactions on Ethereum surpassed the number of Bitcoin transactions for the first time. Because Ethereum is the foundation network for so many cryptocurrencies – and for most NFTs as well – it is reasonable to identify Ethereum as the world's most popular blockchain network.
Most of the other widely used networks exist to overcome limitations in existing blockchains.

For example, the Solana blockchain is intended to serve as a foundation for cryptocurrencies and distributed apps. Like Ethereum, the Solana protocol supports executable code in the form of smart contracts. Solana's key advantage is that its unique Proof of History consensus mechanism allows the network to process tens of thousands of transactions per second. That's an important consideration for a worldwide network. For comparison, Bitcoin supports 7 tps and Ethereum supports about 15 tps. This innovative blockchain charges much less in transaction fees than Ethereum, too. It's no wonder it is rapidly growing in popularity.
See all prices
Dogecoin was created as a joke in 2013, but it has become a serious coin. At least part of that transformation is the fact that the Dogecoin blockchain handles transactions about 10 times faster than the Bitcoin blockchain.
The Chia blockchain network uses a consensus mechanism it calls "Nakamoto." This Proof of Space and Time mechanism uses just 0.16% of Bitcoin's annual energy consumption, Chia says, and 0.36% of Ethereum's.
Ripple's XRP Ledger blockchain was created to support RippleNet, an international network intended to make instant money transfers worldwide – both crypto funds and fiat currencies.
The Monero blockchain was created with an emphasis on privacy. All blockchains encrypt personally identifiable information, but the Monero protocol includes extra features to obscure all transaction information.
Different needs, Different Blockchains
It takes only a few minutes to see that every blockchain network serves a distinct purpose. Some are created to support a particular initiative or project – or even a single app, particularly in the world of decentralized finance.
Others are created as replacements for existing blockchains that suffer from technical limitations. Ethereum's programmability makes it work like an operating system for blockchain-based apps and resources. And the Bitcoin network has all the features necessary for its coin to serve as a general-purpose replacement for government-issued currency.
NOTE
This text is informative in nature and should not be considered an investment recommendation. It does not express the personal opinion of the author or service. Any investment or trading is risky, and past returns are not a guarantee of future returns. Risk only assets that you are willing to lose.