It is reasonable to think of your crypto wallet as a safe that holds your cryptocurrency funds. As a practical matter, there's nothing wrong with envisioning it that way.
The underlying reality is quite different, however. A crypto wallet is really a user interface that allows you to query your cryptocurrency's underlying blockchain for information, receive funds from other users, and send funds to others by writing transactions to the blockchain. Your crypto wallet doesn't actually hold any funds.
Wallets Manage Cryptography
Bitcoin wallets and other crypto wallets are based on public-key cryptography. The essential elements of a wallet are a public key, a private key, and an address.
It all starts with the private key, a 256-bit binary number that is generally represented as 64 numbers and letters like so: D88C 5E31 8005 A994 C378D 9021 66E9 04E2 69CA 3860 8DBB E274 884F 3010 F004 C08C. The private key is essentially the password you use to gain access to your data and resources on the blockchain.
You can think of the public key as your account number. It, too, is a long series of numbers and letters. It is used to encrypt information that is intended for you before the information is posted on the blockchain. Only your private key can decrypt information that is encrypted with your public key.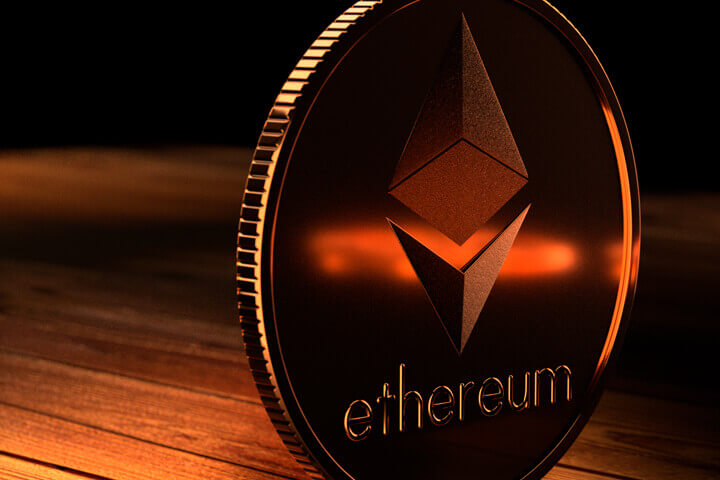 The address is a shorter series of numbers and letters that is derived from your public key. It specifies the location of your crypto wallet on the blockchain.
Anyone who has your blockchain wallet address can send crypto funds to you. You can access those funds with your private key. You can send funds to others as long as you know their addresses.
Anyone who can log in to your cryptocurrency wallet has full access to your funds. Crypto transactions are irreversible and untraceable, so if the babysitter hacks your laptop, logs in to your wallet, and transfers all your Bitcoins to herself, there is no way to reverse the transaction, even with the best Bitcoin wallet on the market.
That's why crypto wallets compete on the basis of security. Security is one of the main ways crypto wallets are distinguished from one another.
Types of Wallets
Among the common types of crypto wallets are custodial wallets, web wallets, mobile wallets, desktop wallets, hardware wallets, metal wallets, and paper wallets. Which is the best crypto wallet for you? That depends. Each type has a unique ease-of-use and security profile.

Custodial wallets are easiest and they relieve you of many of the most onerous aspects of public-key cryptography and security. If you use Kriptomat to buy and sell crypto, you're using a custodial wallet that Kriptomat maintains and secures for you. Like other reputable crypto platforms, Kriptomat keeps user keys in cold storage, not connected to the internet. It invests in bank-level security measures and recruits white-hat hackers to probe the site for vulnerabilities. For most people, a custodial wallet is the best combination of convenience and security.
Web wallets are websites that have software to handle communications with the blockchains that hold your funds. These are typically hot wallets, which means that your keys are stored online. To make transactions, you log in to the website, which has stored a copy of your private key. Web wallets are easy to use, but experts recommend using them for small quantities of crypto you access in the short term, storing the bulk of your portfolio in a more secure location.
Mobile wallets are essentially apps that run on your Android or iOS smartphone. They work like Google Pay or Apple Pay when you find a retailer that accepts crypto. Because smartphones have cameras, they are able to use QR codes for defining transactions. That's much easier than typing in another user's wallet address. One drawback of mobile wallets is that you can lose your crypto if you lose your phone and someone manages to access the app.
Desktop wallets are generally hot storage, but if the desktop is unplugged from the internet, then they function as cold wallets. They are software programs that allow you to access crypto blockchains directly, without using your browser. With a desktop wallet, your private keys are stored locally, not on the internet. That means they are less likely to be targets of hackers, but you could lose access to your crypto if your computer fails or if someone gains physical access to it.
Hardware wallets are devices that store your private keys on separate devices. Typically, you plug these small devices into your PC's USB port when you're making transactions. Hardware wallets offer excellent security. Without the device, no one can access your funds. You're essentially using cold storage. The drawbacks? You must pay for the wallets – they range from inexpensive to quite costly – and they limit your ability to make transactions while traveling.
Paper wallets and metal wallets are just physical copies of your private and public keys. The data can be shown in hexadecimal notation or as QR codes or both. Your keys are offline, which makes these physical wallets a means of securing cold storage. On the other hand, anyone who has access to the printout or metal wallet has access to your crypto account.
An Innovative Alternative
Some wallets allow you to use a seed phrase instead of a private key when conducting blockchain transactions. A seed phrase is a list of words that can be translated by software into a private key. A list of 12 or 24 words is easier to remember than the long hexadecimal numbers that are usually used to define private keys, and they are hard for hackers to guess.
It's up to You
What is a blockchain wallet? Ultimately, it is a doorway that provides access to the world of cryptocurrency and blockchain technology. Don't lose your key! And no matter what kind you choose, its functions are the same: to serve as an address where others can send funds, to let you check your balance, and to allow you to send funds to others. Your crypto wallet gives you access to the exciting world of blockchain-based crypto finances.
NOTE
This text is informative in nature and should not be considered an investment recommendation. It does not express the personal opinion of the author or service. Any investment or trading is risky, and past returns are not a guarantee of future returns. Risk only assets that you are willing to lose.