DeFi is short for "decentralized finance." The term refers to blockchain-based applications that perform the kinds of financial transactions that have always been handled by banks and brokerage houses. DeFi crypto apps cut out the middleman, potentially giving users more control, greater flexibility, faster transactions, and lower costs.
It is benefits like those that led financial analyst Steve Fernandez to title a recent Banyan Hill article "DeFi Will Kill the Banking Industry."
DeFi is a new term and it is not universally understood in the same way. Different people will give different answers when asked "What is DeFi?" When it comes to crypto, meaning is often evolving.
According to the most liberal interpretation, almost any smart contract running on a blockchain is a DeFi application. But most DeFi apps handle tasks like lending, investing in crypto and derivatives, asset management, and insurance.

Benefits of DeFi
You don't need a brokerage account or a credit history to use DeFi apps. You don't need a government ID. DeFi apps are publicly available on the blockchain for anyone to use without the gatekeepers you find at banks and investment firms.
This universal availability means that DeFi apps could bring the benefits of financial services to people who don't have access to banking services – more than 1.7 billion people in emerging economies, according to a 2021 study by the World Bank's Global Partnership for Financial Inclusion.
With a traditional bank, some transactions take days or even weeks to clear. With DeFi, transactions are concluded in minutes.

Traditional banks and brokerage firms hold your money in accounts. They use your money as collateral or lend it to others and pocket the interest. With DeFi, you hold your own funds.
In traditional investing, you must trust the judgment of investment advisors and financial managers to handle your investments. With DeFi, you make the decisions about how your money is spent.
Banks work only during limited hours, but the blockchain is always open for business.
All types of cryptocurrency can participate in DeFi applications if they can execute smart contracts. Bitcoin is not a good platform for DeFi, but the Wrapped Bitcoin token that is implemented on the Ethereum blockchain is a major player among DeFi tokens.
DeFi Momentum
All around the world, inventive entrepreneurs are creating new applications for decentralized finance technology. That's one reason the total value locked in DeFi contracts exploded from about $1 billion in May 2020 to more than $88 billion in May 2021. The market capitalization of DeFi coins topped $140 billion the same month, and the total value of outstanding DeFi loans was almost $10 billion.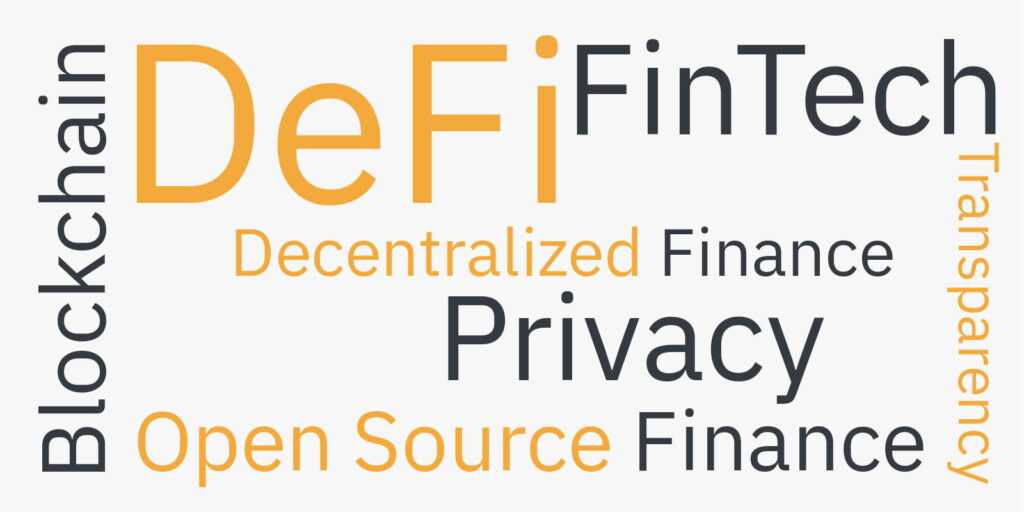 News reports describe DeFi as a market that is still in its infancy. That's true… but it is also true that hundreds of DeFi dApps and platforms are being used by millions of people right now.
Some people think DeFi is the killer app that will put an end to banks and brokerage houses. Others see it as a niche technology championed by libertarian dreamers with their heads in the clouds.
One thing everyone agrees on: DeFi is the most fascinating and potentially lucrative application of blockchain technology since the launch of Bitcoin. DeFi may turn out to be the application category that pulls crypto into the mainstream.
NOTE
This text is informative in nature and should not be considered an investment recommendation. It does not express the personal opinion of the author or service. Any investment or trading is risky, and past returns are not a guarantee of future returns. Risk only assets that you are willing to lose.