Imagine inheriting a gold ring or receiving one as a gift. You'd probably want to know the ring's value, right?
Typically, you would do a Google search, find the nearest jeweler, and get the ring appraised.
But the appraisal isn't the final story. If it was your grandmother's wedding ring, it has a one-of-a-kind provenance that adds to its value. No jeweler's assessment can tell you what it is worth to you because it is unique. It can't really be compared to other rings because of its unique heritage.
Rings that have no sentimental value, that have no unique worth, are fungible. The word "fungible" is a bit of legal jargon that means generic, interchangeable with identical items.
Most cryptocurrency coins and tokens are fungible. One Ether coin is the same as any other. But some tokens are associated with unique real-world items — artistic masterworks, for instance.

When you purchase the tokens, you are purchasing partial or full ownership of that single unique piece of art. That ownership is represented as an NFT, meaning "non-fungible token." NFT tokens work like serial numbers: They have a unique relationship to the online or offline commodities they are associated with.
Every fungible token has exactly the same value, while non-fungible tokens can each have a unique value based on the NFT coin's relationship with an underlying asset. That means NFTs are bought and sold according to market factors, including the rarity, inherent value, investment potential, and significance of the associated asset.
How big is the NFT market?
One data point is that just three projects – the NFT marketplace Opensea, the Cryptopunks collectible NFT memes and cartoon characters, and Axie Infinity's sports-based NFTs – have generated more than €8.5 billion in sales. It's no wonder the rich, the near-rich, and the wanna-be-rich are rushing to embrace NFT technology.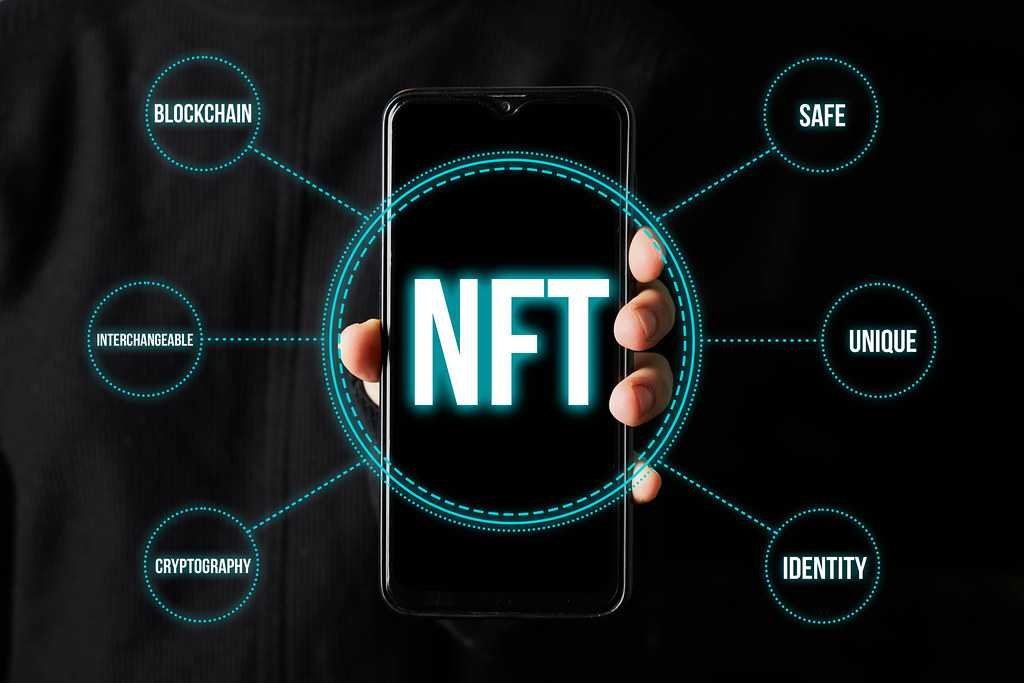 What's an NFT Good For?
Non-fungible tokens have many potential use cases. One of the most prominent applications for NFT crypto coins is blockchain gaming, particularly in immersive metaverse-like visual environments. NFTs are also gaining popularity in the world of fine art and as collectible investments.
NFTs in Gaming
Gamers like the idea of owning one-of-a-kind in-game weapons, vehicles, clothing, real estate, characters, and more: items that are theirs and only theirs. Over time, gamers form strong attachments to their in-game resources. NFTs are an excellent way of representing them.
Once you've created or purchased an NFT gaming resource, you could conceivably use it with multiple games, allowing you to move from one game to another with the same custom avatar or magic sword.

For example, the Decentraland gaming platform uses NFTs to represent unique player resources. Decentraland includes a bustling marketplace where players can sell and buy NFTs.
Some NFTs are earned through in-game achievements. Others are acquired through treasure boxes or purchased from NFT markets.
NFTs are good for players. They're even better for their creators, who can look forward to receiving significant rewards if their NFTs prove popular to gamers.
Among the gaming world's best known NFT moguls is the rapper Snoop Dogg, who invites fans to a pool party at a virtual version of his real-life mansion, which he has created within a gaming platform called The Sandbox. Fans can check out the rapper's art collection, cars, and furnishings, and they can purchase event tickets and collectible NFTs within the game.
Revolutions in NFT Art
When you think of NFT, art may be the first association that comes to mind. NFT technology has found its way into popular art and even the world of fine art.

One of the first and most notorious examples of NFT art was a digital collage called Everydays – The First 5000 Days. The NFT was sold at auction at Christie's, where it fetched nearly 60 million euros.
Since then, many fine-art auction houses have experimented with NFT sales, often auctioning partial ownership of artworks that remain in museums or galleries. In July 2021, a Swiss auction house named Artemundi teamed a bank specializing in digital funds to auction off 4,000 shares in a 1964 Picasso painting called Fillette au béret. The painting remains in a climate-controlled vault where it can't be viewed by the public – including those who purchase NFTs and own a share of it. Bids for the NFTs started at more than 5,000 euros.
When a piece of art is sold or auctioned off as an NFT, the ownership may be unique and transferable. It can be resold at a higher price. But it usually does not include physical ownership of the artwork or even intellectual property rights such as copyright. Those aspects of ownership may be sold along with the NFT, but typically they are not.
Collectible NFTs
Among the most popular NFTs are collectibles. These are typically small jpeg files that are created as part of a collection – CryptoPunks and Bored Apes are examples.
The image files have minimal inherent value except to collectors. Because each image is unique, fans who are looking to complete a collection may pay thousands of euros for a simple NFT.
Some collectors find satisfaction in owning a popular NFT or a complete series. Others expect to take advantage of rising prices and sell their collections at some point.
Celebrity and Sports NFTs
On a number of platforms, sports teams and entertainers have created NFTs for fans. The fans support celebrities by purchasing the NFTs, and in return they get a closer relationship.
For example, holders of a football club's NFTs might get to vote on which image of the club's mascot will appear on the wall in the locker room or which song will be played in the stadium when the team takes the field.

Other benefits might include discount tickets, special seating at events, an opportunity to meet sports stars and celebrities, or discounts on exclusive branded merchandise.
NFTs as Investments
If you don't get the physical artwork associated with an NFT, or if the NFT is merely an easily copied jpeg file, it is reasonable to wonder how it is that the NFT has value.
It is the unique nature of NFTs that leads to their value. Each NFT is a one-of-a-kind digital asset, and popular ones are traded at high prices in NFT marketplaces. Many NFTs include provisions for their original owners to receive a percentage of the transaction price whenever the NFTs are sold in the future. Suddenly, paying a few hundred euros for an NFT that may sell for thousands within a few months seems like a smart investment.
NFTs in marketplaces are traded like sports cards or collectible dolls. They have unique value primarily to other collectors. The value of a popular NFT can climb to thousands or even millions of pounds.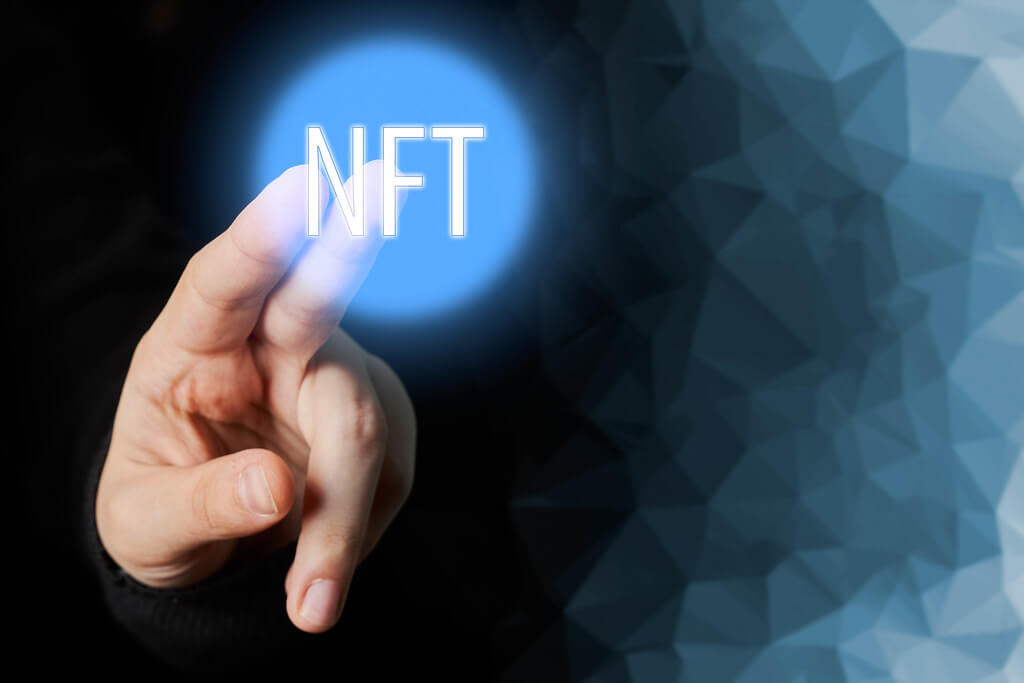 The Bottom Line
NFTs are tokens, just like Dogecoins and Litecoins. They are not cryptocurrencies, however, because of their unique nature. Their value comes not from their utility in making financial transactions, but because they are associated with particular online or real-world assets.
The NFT-crypto connection arises from the use of blockchains to establish ownership and record transactions. Most NFTs are easily purchased with crypto funds.
Whether you are interested in supporting a sports club, sprucing up your image in video games, or speculating on digital assets, NFTs may be in your future.
We hope you have enjoyed this quick tour of the NFT markets. You will now have an answer if someone asks, "What is NFT crypto all about?"
NOTE
This text is informative in nature and should not be considered an investment recommendation. It does not express the personal opinion of the author or service. Any investment or trading is risky, and past returns are not a guarantee of future returns. Risk only assets that you are willing to lose.